Workbridge jobseekers making a big contribution to a growing Kiwi business.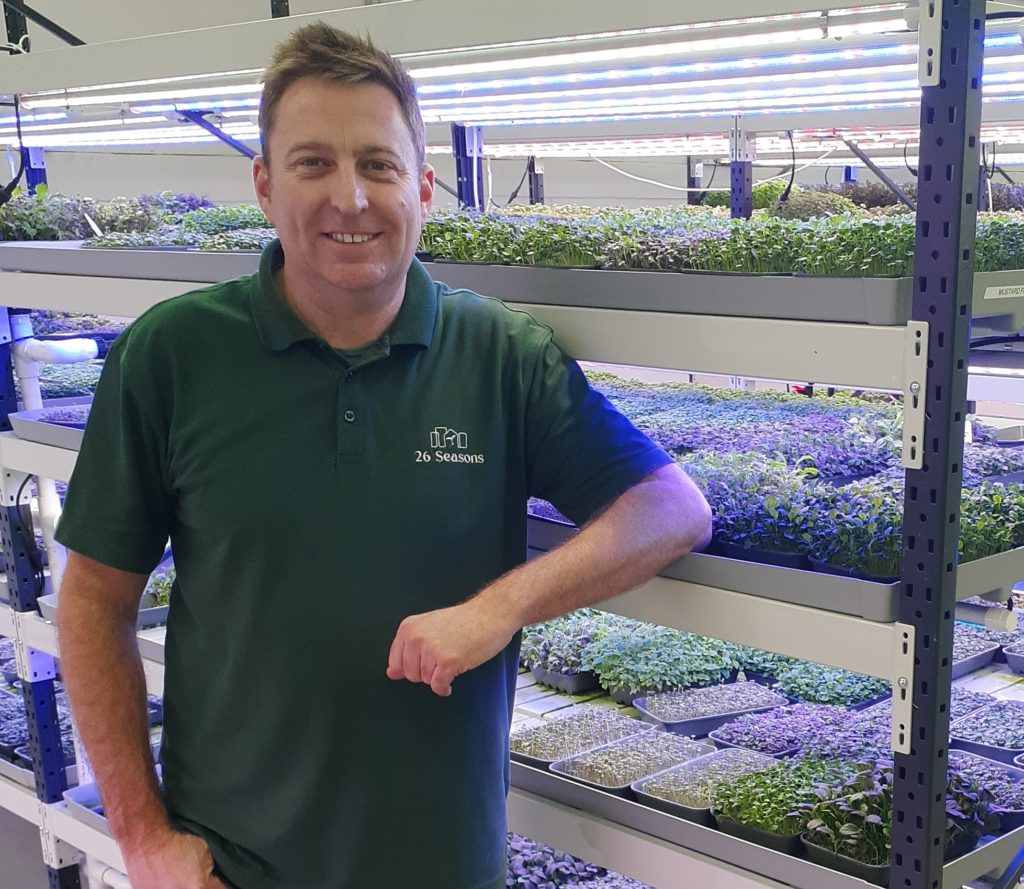 Paul Coates' relationship with Workbridge is growing almost as quickly as his plants.
He's the Auckland general manager of 26 Seasons, a company investing in the future of food, using hydroponics, vertical farming systems and innovative lighting in a 24/7 indoor operation.
To do that it's also investing in people, and plenty of them as it rapidly expands.
That has been a challenge in a tight labour market featuring a chronic shortage of skills and labour.
So 26 Seasons has asked Workbridge to help fuel its growth.
"We've filled three positions here, on a part-time basis every day, and probably need a couple more pretty soon because we are growing and expanding," says Paul.
Those workers are playing key roles on the plant production line, helping to fill and prepare seeding trays, and ensure good quality control.
The workers have fit nicely into an operation that relies on part-time workers.
"We've got one person with Crohn's disease, so can't do a full day's work, so she works three hours a day and that works really well with us," says Paul.
"Another guy with various health issues and has had depression, so he's doing part-time work as well; it's about choosing the right role for each person and they have all got really good attitudes as well."
Paul had not turned to Workbridge before. Like other employers he was concerned about what hiring someone battling with health and other conditions might entail.
"But the employment consultant worked me through the process and assured me that those concerns were not what we thought, and that was really good to hear and we got a good understanding and it's worked out really well."
Which is why that relationship is matching the rapid growth of his product.